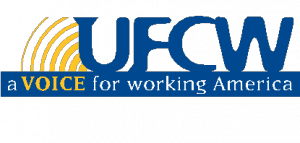 UFCW International President Marc Perrone recently called on Amazon to address business practices that put employees and consumers at risk and criticized the company for replacing hard-working humans with robots.
On May 22, ahead of the annual Amazon shareholder meeting in Seattle where a vote was held on resolutions ranging from facial recognition to gender pay equity, Perrone said, "The growing frustration and anger with the way Amazon and Jeff Bezos do business is real. Year after year, Amazon earns billions in profits on the backs of American taxpayers and its own workers, while ignoring the company's responsibility to do what is right."
"Today's shareholder meeting is an opportunity to hold Amazon accountable. These resolutions are about sending a clear message to Amazon and Jeff Bezos that the American people are sick and tired of subsidizing billionaires and huge corporations at the expense of workers and consumers," Perrone added. "It's time for companies like Amazon to realize that they succeed because of their workers – not in spite of them."
Earlier this month, a new report showed that Amazon is rolling out machines to automate the boxing of customer orders, a job held by thousands of its workers. Amazon started adding technology to a handful of warehouses in recent years, which scans goods coming down a conveyor belt and envelops them seconds later in boxes custom-built for each item. The company has considered installing two machines at dozens of warehouses, which would result in more than 1,300 job losses across 55 U.S. fulfillment centers for standard-sized inventory.
Perrone called out Amazon's continued effort to replace workers with technology, saying, "Jeff Bezos's vision for our economy is focused on driving up profits at any cost by replacing talented employees with automation. While Amazon is raking in billions in tax cuts from cities desperate for new jobs, the company is ruthlessly working to eliminate the jobs of thousands of its current employees."
"It's clear that Jeff Bezos cares more about the bottom line than investing in the hard-working employees who made Amazon a success in the first place. Our nation's leaders need to wake up and realize that left unchecked, Amazon's predatory business model will only continue to wipe out thousands of jobs that have powered our economy for decades. Our families and communities deserve better than this," Perrone added.