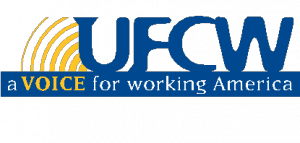 UFCW International President Marc Perrone urged Congress to pass the Protecting the Right to Organize (PRO) Act ahead of the House Education and Labor Committee hearing on May 8.  This legislation expands protections for workers to exercise their right to join a union and bargain for better wages and working conditions. These protections include:
• Increasing transparency by requiring employers to post a notice in the workplace of workers' rights and responsibilities under the National Labor Relations Act (NLRA).
• Authorizing civil monetary penalties to deter violations of the NLRA.
• Improving remedies for workers who are retaliated against for exercising their right to join a union or engage in protected activities—including swift temporary reinstatement, liquidated damages, and the ability to bring cases directly to federal court.
• Expanding coverage of who is deemed an employee under the NLRA to prevent the misclassification of workers as independent contractors.
• Facilitating dispute resolutions by requiring mediation and arbitration procedures to help unions and employers conclude a first agreement.
• Strengthening the right of workers to strike for basic workplace improvements.
• Ensuring that the National Labor Relations Board's orders are enforced in a timely manner.
• Protecting the right of workers, whether in a union or not, to engage in collective actions, such as employment-related class action litigation.
Perrone's statement reads as follows:
"As corporations and billionaires continue to thrive, stagnant wages and anti-worker policies around the country are leaving millions of American workers behind.
"We need to rebuild the middle class and reverse decades of income inequality and that starts with unions. For generations, unions have helped hard-working Americans stand together for higher wages, affordable health care, and a secure retirement. The time is now for Congress to pass the PRO Act to protect the rights of workers to join a union and negotiate for the better life they have earned and deserve."