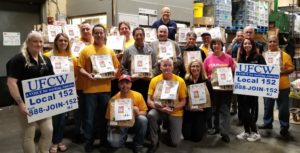 On May 11, UFCW locals turned out in full force to collect non-perishable food made by union members for local food banks as part of the 27th annual Stamp Out Hunger Food Drive. This is the fourth year that the UFCW has partnered with the National Association of Letter Carriers to sponsor this campaign, which is the largest single-day food drive in the country.
In the last 25 years with support from UFCW and other organizations, the Stamp Out Hunger Food Drive has collected 1.5 billion pounds of food that was donated to local food banks and other organizations, helping to feed the more than 46 million Americans who struggle with hunger.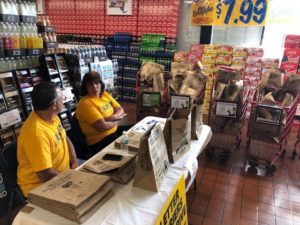 The Stamp Out Hunger Food Drive has been an inspiring way for our union family to make a positive difference in the lives of our friends, neighbors and the communities we serve.
Here are a few images, including a video, from this year's Stamp Out Hunger Food Drive: