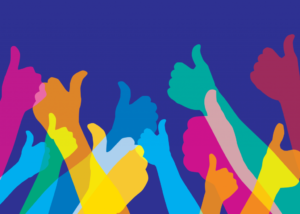 On April 5, 470 direct support professionals at THRIVE Network in Brooklyn and Queens, N.Y., joined UFCW Local 888 for better wages, benefits and a voice in the workplace. THRIVE Network is a social services agency dedicated to meeting the needs of individuals with developmental disabilities and their families who are in need of crucial services to enhance their lives.
THRIVE Network workers wanted to join UFCW Local 888 because they were concerned about staffing issues, not being paid their worth and justice center investigations with no representation. In addition, the workers had been denied the cost of living adjustment increase designated by the state of New York for all direct support professionals.
THRIVE Network workers were enthusiastic about joining our union family.
"You do not know how bad we needed this union! 8-8-8! This is a real union!" said Crystal Stephenson.
"Yay, we did it! We look forward to contract negotiations!" said Melissa Kirk.
"Congratulations to all THRIVE Network workers for coming together and voting in favor of their best interest," said UFCW Local 888 Director of Organizing Marshall Paris. "Local 888 welcomes you to our Healthcare Division family with open arms. We look forward to unifying everyone to negotiate a union agreement that addresses all your issues."