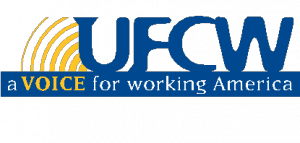 UFCW International President Marc Perrone issued a statement on March 1 in response to news that Amazon will be launching a new grocery chain.
Perrone's statement reads as follows:
"Make no mistake, Amazon's new and ruthless supermarket strategy is its latest salvo bent on destroying good American jobs to enrich one billionaire – Jeff Bezos.
"Amazon isn't about providing better food or customer service, and it certainly is not about fair competition. Launching this grocery chain is an aggressive expansion of Amazon's market power as it seeks to fundamentally change our country's food retail and service economy while eliminating as many retail workers as possible.
"It is time that Republicans and Democrats realize that Amazon's predatory business model is wrong for this nation and will needlessly destroy millions of jobs in every state in this country. Our leaders need to stop fawning over Jeff Bezos' wealth and wake up to the serious threat Amazon's business model poses to consumers, the economy, and our society."