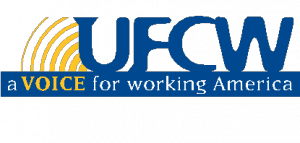 On Dec. 12, UFCW International President Marc Perrone issued a statement in support of the U.S. House of Representatives passing the 2018 Farm Bill conference report.
Perrone's statement reads as follows:
"Today's passage of the bipartisan farm bill is a victory for hard-working families. Earlier versions were deeply partisan and proposed substantial cuts to SNAP, a vital program that not only helps millions in need put food on the table every day but creates sustainable jobs in food processing plants, distribution centers, and grocery stores across the country.
"Thanks to the leadership of Senate Agriculture Committee Chairman Pat Roberts and Ranking Member Debbie Stabenow, Congress has rightly rejected the cuts that would have threatened our economy and good jobs across America.
"As the voice of workers who help put food on America's tables, we are proud to be a partner in this legislation that puts people first by protecting access to food for families in need and making the strong investments in our workers and communities that we deserve."