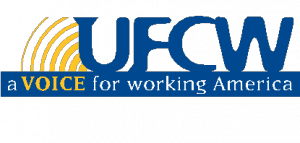 The UFCW and Making Change at Walmart (MCAW) recently responded to the news that Amazon and Walmart are expanding technology in Whole Foods and Walmart stores–a move that could negatively impact thousands of jobs.

UFCW International President Marc Perrone issued a statement on Dec. 4 in response to a Wall Street Journal report that Amazon is testing its Amazon Go technology in bigger stores, with the possibility of introducing it into Whole Foods stores across the country. Perrone's statement reads as follows:
"Amazon's new push to aggressively expand their cashierless technology, likely to Whole Foods stores across the country, poses an existential threat to thousands of American jobs and our economy.
"Grocery stores already face pressure to use cashierless technology to stay competitive. Amazon ramping up their push to expand this technology and bring it to Whole Foods stores around the country would likely lead to smaller grocery chains being squeezed out of business, increased prices for consumers with fewer options, lower wages for workers, and potentially millions of lost jobs as stores are forced to further reduce costs.
"Our nation's leaders must realize now that Amazon's ruthless business model will lead to massive job losses that could cripple our entire economy. We must stand up and fight for the good-paying jobs our families and communities count on, before it's too late."
MCAW issued a statement on Dec. 3 in response to a Bloomberg article regarding Walmart's joint venture with Brain Corp. to implement 360 autonomous floor cleaners in some of its stores by the end of January 2019. Walmart has claimed the robot cleaners will free up associates to spend more time serving customers. MCAW's statement reads as follows:
"Make no mistake, Walmart's move to autonomous floor cleaners is not about better serving customers and workers. This latest job-killing venture has the potential to destroy over 5,000 maintenance jobs in the U.S. if it is implemented in every Walmart store. That's 5,000 salaries back in Walmart's pocket.
"Walmart needs to clarify that this partnership is not just an attempt to automate thousands of hard-working Americans out of a job."