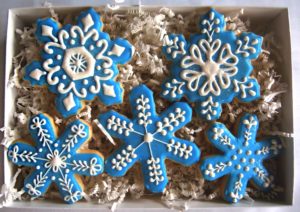 To highlight some of the ways members of our union family make the holidays happen, we're collecting holiday tips, recipes and more from local unions around the country that prominently feature products unique to our members.
Whether it's a baked brie topped with UFCW-made jam your local union makes or spiked hot chocolate with UFCW-made alcohol, send along at least one way products produced by your members can be used this holiday season so we can add to the collection—bonus points for recipes or ways that include more than one product made by your local union.
Send your submissions by Monday, Dec. 17 to submissions@ufcw.org. Submissions may be used in holiday videos, graphics or blog posts.