Every year, the UFCW Charity Foundation scholarship program offers scholarships to UFCW members or their immediate family members who want to further their education and demonstrate a commitment to their communities and to UFCW values.  The fund has distributed more than $2 million in scholarships since 1958.
Past winners have gone on to make significant contributions to society and to the UFCW – entering a range of fields, including public service, medicine, law, business and teaching.  Many have returned to the UFCW as staffers, organizers, and community activists who contribute to our mission.
"We're proud that the Charity Foundation provides scholarships to UFCW members and their families because it makes going to college more accessible to more people," said UFCW International President Marc Perrone. "Our union is committed to eliminating any obstacles to opportunity. We want hard-working people to be able to earn the skills and education they need to build better lives."
Here are this year's winners: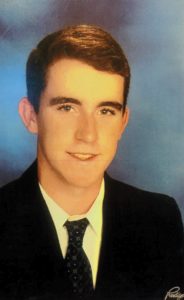 Region 1:
Walter Henry
Local 2D
Henry is a freshman at Connecticut College in New London, Connecticut, where he is studying government and international relations. In his application, he discussed how unions shaped his life, including the important role of his father, a long-time UFCW member.
"My strengths, my character and my successes have all been shaped by the people that fought for me and the unions that fought for them," said Henry. "Unions and what they stand for run deep in my family and me."
Region 2:
Satta Samura
Local 400
Samura works for Kaiser Permanente and is pursuing a master's degree. She highlighted the importance of being a member of the UFCW in her application.
"The union gives me the opportunity to have a safe working environment. It also gives me the opportunity to be compensated for my services by being well paid with good benefits. The union also gives me the opportunity to be heard. It gives me peace of mind knowing that my job is safe."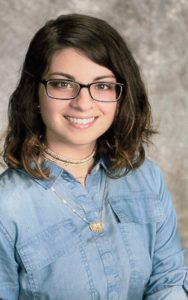 Region 4:
Dakota Birchara
Local 880
Birchara is a freshman at Youngstown State University in Youngstown, Ohio, where she is studying medical lab sciences. In her application, she highlighted the importance of her UFCW Local 880 membership and how it provided her with the stability to focus on her studies.
"I consider my Local 880 to be my work family and that family is part of my community," said Birchara. "I am grateful that I have the opportunity to further my education so as to build a better life for myself, my family and my community."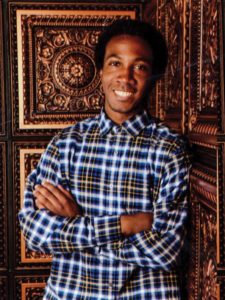 Region 5:
Gabriel Harris
Local 1996
Harris attends the University of Georgia and is pursuing a degree in genetics. In his application, he discussed the positive role unions have played in his family history.
"Union membership has benefited my family directly through higher wages, better work conditions and benefits, because for over 50 years my family has been part of a union," Harris said. "My maternal grandmother and grandfather were part of the UFCW Local 770 from the 1960s….As a young man, I understand the importance unions have contributed to society and the betterment of my life personally."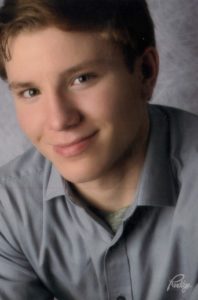 Region 6:
Casey Vileta
Local 881
Vileta is a freshman at Lewis University in Romeoville, Illinois, where he is studying aerospace engineering and piloting. In his application, he talked about how his father's union job as a member of UFCW Local 881 provided for his family growing up and how he ended up joining the same union himself.
"Union workers are empowered, they have a voice they never had before," said Vileta. "Work conditions continue to get better because the labor union is committed to protect and represent its members."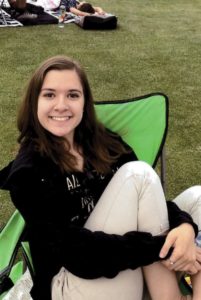 Region 7:
Katera Moberg
Local 7R
Moberg is a freshman at Front Range Community College in Westminster, Colorado, where she is studying biology.
In her application, she discussed the importance of her mom's union job as a member of UFCW Local 7R to the stability of her whole family growing up.
"Because of [my mom's union], I feel like my family and I are a lot closer" said Moberg. "We aren't struggling financially anymore….Unions greatly benefit the lives of many, and I am a firm believer in them because of my own personal experiences."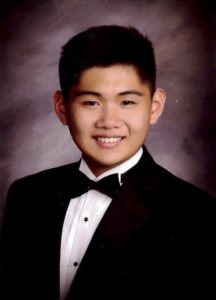 Region 8:
Andy Song
Local 770
Song is now a freshman at the University of California, Los Angeles, where he is studying psychobiology. In his application, he discussed the importance of the health insurance provided by his father's job as a member of UFCW Local 770.
"Our union insurance was there to help carry my family through the rising costs of our health," said Song. "It was a safety net for when we stumbled at the sight of another medical issue. The union prevented us from drowning under the waterfall of health issues threatening the safety of our family."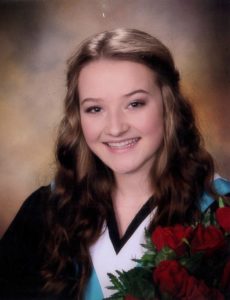 Canada:
Erin McDonagh
Local 1518
In her application, McDonough, who is pursuing a bachelor's degree, spoke about the important role the UFCW has played in her life.
"The UFCW has been a home for my family and I for 35 years," she said. "Being the daughter of a union member has meant security to my family. I never once had to worry about whether my father was going to lose his job. Our family never had to worry about our father working more hours and being paid less than someone doing the same job as him. We never had to worry about uprooting our family and moving. Being in a union family has meant that I was able to grow up in one location and create meaningful relationships with people and develop a solid foundation in my town."