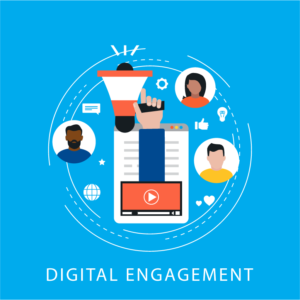 After the defeat of work-for-less Prop A in Missouri, UFCW Local 655 is using that victory as a launching pad in a digital engagement campaign to organize six plants and grow our union.
The digital engagement campaign, which started the day after work for less Prop A was defeated, uses 15-second digital ads to reach workers at the six plants on Facebook, YouTube and other platforms. One of the 15-second ads refers to the defeat of work-for-less in Missouri and underscores that all workers deserve a strong, union contract. Other ads point out that some of the six plants are owned by companies that have unionized plants in other states and direct the workers to UFCW Local 655's website so they can obtain more information about the union benefits their colleagues in other states receive while working for the same company.
"Labor is proud of our history of giving everything we have to win whatever challenge we face to protect our partners," said UFCW Local 655 President David Cook. "We should never lose that resolve. Unfortunately, we have too often given everything we have to win a fight only to then lose momentum once the fight is won."
"As we fought with everything we had to protect the workers in Missouri, I was determined not to fall into that trap again," Cook continued. "That is why we began planning to take advantage of all the resources and energy we had put into the right-to-work-for-less fight. We developed a digital marketing and texting program to be deployed the day after the election, win or lose. This program is an experiment that I hope is successful. But regardless of success, the lesson here is we should always plan to take advantage of the momentum we have for our next challenge or opportunity."
UFCW Local 655 used the UFCW International's Identity Guide to brand the ads. Once UFCW Local 655 has gathered enough information about the workers in the six plants, they plan to use the Hustle texting app to further communicate the value that comes with joining our union family.
Hustle is an innovative texting app that organizers can use to make personal and authentic connections with workers without relying solely on physical home calls. To date, the UFCW Communications Department has trained hundreds of representatives and organizers to use this new method of communicating with workers as part of their organizing campaigns.
If you're interested in learning more about UFCW Local 655's digital engagement campaign, email Collin Reischman at creischman@ufcw655.org.
If you're interested in learning more about Hustle, email Amber Sparks at asparks@ufcw.org. To obtain a copy of the UFCW International's Identity Guide, email Erin Ward at eward@ufcw.org.