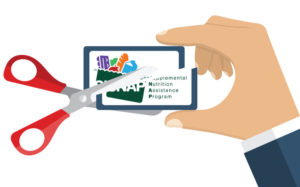 UFCW International President Marc Perrone issued a statement on June 21 regarding the U.S. House of Representatives passing H.R. 2, the Agriculture and Nutrition Act of 2018, also known as the Farm Bill.
Perrone's statement reads as follows:
"This exact bill failed last month for good reason.
"It puts hundreds of thousands of good jobs at risk of being eliminated and makes it more difficult for hard-working people to feed their families.
"The House needs to take a cue from the Senate and immediately come together to pass a bipartisan Farm Bill."