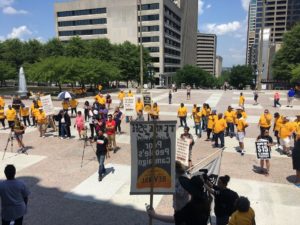 UFCW locals across the country are gearing up for the sixth week of the Poor People's Campaign, which will conclude its "40 Days of Moral Action" at a "Global Day of Solidarity" rally in Washington, D.C., on June 23.
"The Poor People's Campaign: A National Call for Moral Revival," was founded by Rev. Dr. William Barber II and Rev. Liz Theoharis, the Kairos Center for Religions, Rights and Social Justice at Union Theological Seminary, and hundreds of local and national grassroots groups. This campaign builds on the legacy of Dr. Martin Luther King Jr. and others, who organized actions in 1968 to demand economic and human rights for poor Americans of all backgrounds.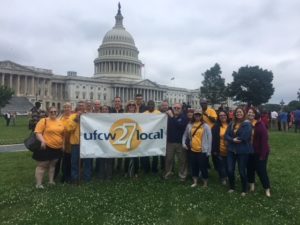 UFCW locals helped to launch the campaign on May 14, and have been participating in events at state capitols across the country as part of the campaign's "40 Days of Moral Action" for the purpose of challenging systemic racism, poverty, the war economy, ecological devastation, and the nation's distorted morality. On June 11, UFCW locals turned out in full force for the fifth week of the campaign's events in state capitols across the county, which revolved around the theme "Everybody's Got the Right to Live: Jobs, Income and Housing."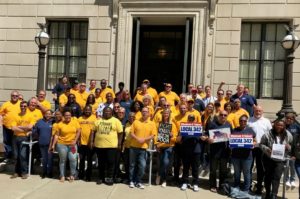 For more information about the Poor People's Campaign, contact the UFCW's Civil Rights and Community Action Department at (202) 223-3111.