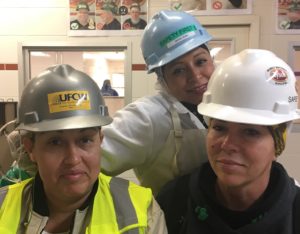 Over 6,500 UFCW members who work in pork plants submitted comments to the U.S. Department of Agriculture (USDA) in opposition to a proposed rule that would increase the line speeds where they work, threatening both them and the consumers they serve. On May 3, UFCW International President Marc Perrone released a statement as the comment period for this rule ended.
Perrone's statement reads as follows:
"The American people and our members are clear – faster line speeds in pork plants will lead to more workplace injuries and less safe food.
"The hard-working professionals employed in America's pork plants are united in opposition to this proposed rule because they know better than anyone the harmful effects of increasing production speeds.
"We urge the USDA to hear their voices and rewrite this rule so that the people who work in pork plants and the millions they serve can all be kept safe."