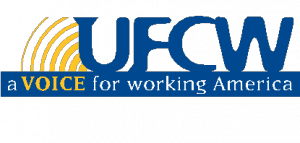 On Feb. 15, UFCW International President Marc Perrone issued a statement regarding the White House asking Congress for $30 million this year to test the "America's Harvest Box" proposal in President Trump's fiscal 2019 budget. This proposal would significantly change the Supplemental Nutrition Assistance Program (SNAP, formerly Food Stamps).
Perrone's statement reads as follows:
"Whether you are Republican or Democrat, pro-union or not, shop at a big grocery store or a small local co-op, 'America's Harvest Box' is one of the worst policy proposals ever made to address hunger and poverty. It will further worsen the economic divide across the country and must be stopped for the sake of the better America we all believe in.
"The harvest box proposal punishes the poor, removes significant sales from local grocery stores, and needlessly puts millions of good grocery store jobs at risk of being eliminated.
"The grocery stores our members work in are often the largest employers in their communities, and provide the wages and benefits necessary for hard-working families to build and live better lives."