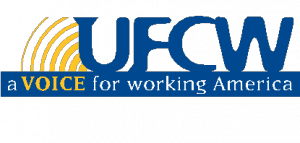 UFCW International President Marc Perrone released a statement on Jan. 19 in response to the U.S. Department of Agriculture's (USDA) decision to eliminate line speed limits at pork plants. This latest announcement follows the recent regulatory effort to remove line speed limits for the poultry industry.
The UFCW represents hard-working men and women in pork plants that have already had their line speed limits eliminated as part of a trial program, as well as people who are in plants that run profitably with line speed limits in place. According to a 2013 report from the USDA's Office of Inspector General, the existing trial program did not result in better food safety.
Perrone's statement reads as follows:
"This desire to increase line speeds is being driven entirely by corporate greed and defies common sense.
"Jobs inside pork plants are some of the most dangerous and difficult in America. We're only putting workers at greater risk of injury and consumers at greater risk of consuming unsafe meat by asking everyone who labors inside one to work faster.
"For the sake of keeping millions of hard-working families safe, this decision deserves immediate reconsideration."