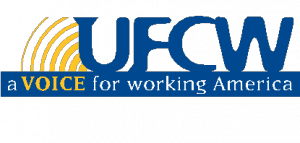 On Jan. 8, Working Families United protested the termination of Temporary Protective Status (TPS) for 200,000 Salvadorans currently working and living in America. The UFCW is one of five unions that form the Working Families United immigration campaign, which also includes UNITE HERE, IUPAT, Iron Workers, and Bricklayers. All five unions represent tens of thousands of TPS union workers in hospitality, construction, meat processing and trades.
"Hundreds of thousands of hard-working families who pay taxes and contribute to our communities will now be forced to upend their lives and settle into a dangerous country they no longer know," said UFCW International President Marc Perrone. "From working in meatpacking and food processing plants to retail shops to other sectors, people with TPS hold key roles in our economy that make America stronger and safer."
Maria Elena Durazo, general vice president of UNITE HERE, echoed that sentiment. "Today Trump's DHS is taking nearly 200,000 law-abiding American immigrants and turning them from legal workers into targets for deportation," Durazo said.
Looking forward, Working Families United member unions are pledging to keep the fight to save TPS up at the congressional level, including with a nearly one million dollar advocacy budget.
"We urge Congress to do what is right and immediately pass a long-term legislative solution that gives every TPS family the stability and security they've earned and deserve," said Kenneth E. Rigmaiden, general president of IUPAT. "As a union family, we are committed to helping people who work hard build better lives – especially when they've been forced to flee their home countries due to unimaginable violence. We will amplify those voices and stand steadfast, shoulder to shoulder, until a just solution is reached."