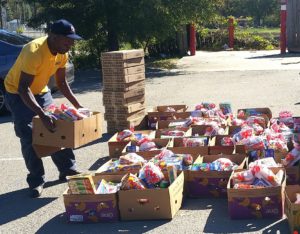 Local UFCW unions and the International have launched a fundraising drive to aid UFCW Local 455 in providing vital financial assistance to over 15,000 UFCW members who have been impacted by Hurricane Harvey. These hard-working men and women are in urgent need of temporary shelter, clothes, fresh food, and other daily essentials, and UFCW Local 455's Membership Assistance Fund will provide vital financial assistance to help them through this critical time.
You can donate to UFCW Local 455's Membership Assistance Fund by filling out the donation form here.
If you are a UFCW member affected by Hurricane Harvey and need assistance, please click here. 
You can read a heartfelt message from UFCW Local 455 President Bill Hopkins here.