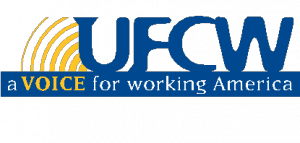 On August 23, UFCW International President Marc Perrone sent a letter  to Whole Foods CEO John Mackey and the entire Whole Foods Board of Directors, calling on them to take specific steps to protect the jobs, wages, and benefits of employees who may be negatively impacted by Amazon's acquisition of the company. Amazon's $13.7 billion purchase of Whole Foods was finalized on Monday, August 28.
The letter states:
"Realistically, we expect shareholders to approve of your company's merger with Amazon. Our union family's only hope is that you will consider the well-being of every employee who works inside your stores. These hard-working men and women are not numbers on a balance sheet; rather, they have families to support and lives to build. They may not matter much to you or Amazon, but they matter to us."
Perrone also made clear the risks for Whole Foods if they fail to do what is right:
"The question now is whether shareholders and the Board of Whole Foods will consider the loss of Whole Foods jobs and the brand impact once customers realize Amazon has sacrificed these workers – the very people who made Whole Foods stores so successful."
You can read the entire letter here.