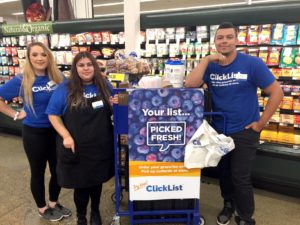 On August 23, Quality Food Center (QFC) ClickList workers in Sammamish, Wash., voted to join UFCW Local 21. Based in Bellevue, Wash., QFC is a supermarket chain owned by The Kroger Co., and ClickList is Kroger's online grocery service.
The six new UFCW Local 21 members fulfill the online orders for QFC, and load and deliver the groceries. They joined UFCW Local 21 because they were concerned about shift protections. A union contract means they can't be sent home if ClickList work is slow, and they will be able to help out in other areas of the store.
UFCW 21 represents nearly 21,000 grocery workers in Washington State, including 4,342 QFC workers.