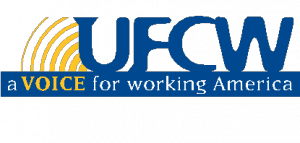 On July 27, UFCW International President Marc Perrone issued a statement in response to Amazon's claims of hiring 50,000 new warehouse workers. Public filings show that Amazon played a large role in eliminating more than 50,000 jobs in recent years from Staples, Office Depot, and Best Buy. In addition, MarketWatch has estimated that Amazon's dominant growth could cause as many as 1.5 million retail jobs to be lost within five years.
Perrone's statement reads as follows:
"While Amazon claims they're creating 50,000 new jobs, they conveniently ignore how their business model, in addition to offering brutal working conditions inside their warehouses, will destroy tens of thousands – if not millions – of retail jobs through automation.
"Amazon is a retail monopoly that threatens every corner of our nation's economy. Left unchecked, it will eradicate jobs, small businesses, and countless American retailers across the nation.
"Sadly, while Jeff Bezos may revel in becoming the richest man in the world, his business and company will be responsible for pushing countless people into poverty. The question now is this: Will America's leaders have the courage to speak out against the Amazon monopoly, or will they remain silent?"