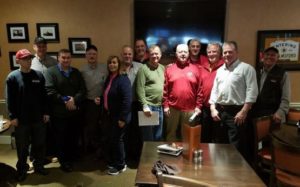 RWDSU/UFCW Local 513 members who work at Coca-Cola's bottling plant in Lowell, Mass., recently ratified a new contract.
The three-year contract calls for wage increases of 2.75 percent each year of the agreement, which amounts to increases of 68 to 88 cents per year. Members will also receive an additional 25 cent raise for CDL delivery drivers in the first year, an improved health insurance plan, an increase in the pension, and an early retirement incentive for members who have reached age 60 and have at least 30 years with the company. In addition, new hires will now receive vacation time after six months of employment.
Along with winning contractual improvements, the negotiating committee successfully defended the contract from attempts by the company to reduce the amount of employees allowed on vacation at a time and eliminate double time days.