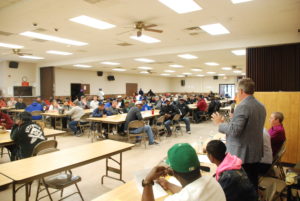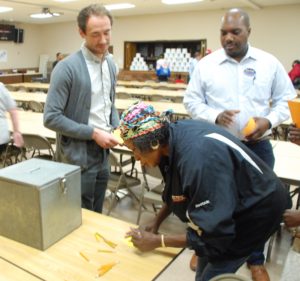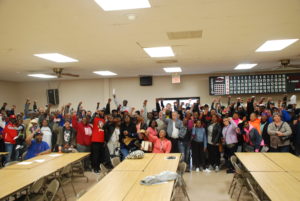 On April 11, members of UFCW Local 655 who work at Holten Meat in Sauget, Ill., ratified an industry-leading new contract by an overwhelming margin. The new three-year contract resolves many of the work-life issues that forced Holten Meat employees to make the difficult decision to go on strike on March 18.
"Today is victory for our hard-working members who love their jobs, but love their families more. This union contract will not only make Holten Meat a better place to work in Sauget, it will make Holten Meat a better company," said UFCW Local 655 President David Cook. "Make no mistake, we want Holten Meat to succeed, and that is why this contract is so important—it recognizes that no company succeeds in the absence of its hard-working employees and members.  Best of all, UFCW members at Holten Meat now have a better contract that lets them not only support their families, but advance their careers at work."
The new contract lets experienced members have more control over their lives and move to the shifts they need to spend more quality time with their families. The contract also allows members to advance their careers, and establishes a new labor and management committee at Holten Meat that will regularly meet to solve problems in the workplace cooperatively.
"We stood together and spoke out because we believe that our lives matter. None of us should have to choose between spending time with our family and doing our job—we should be able to do both," said Trinetta Kitchen, a seven-year veteran of the production line at Holten Meat. "This contract will not only help ensure we can earn a better life, it recognizes our hard work and will make Holten Meat a better and more successful company."