On March 8, the UFCW joined women and male supporters across the globe to celebrate International Women's Day, and recognize the contributions women have made to bettering their workplaces and strengthening our union family.
To commemorate the day, UFCW International President Marc Perrone released a statement, highlighting that "Women make up a majority of our union family, so we understand firsthand the incredible good that comes to workplaces when they have the ability to earn the same success as their male coworkers." Read the full statement here.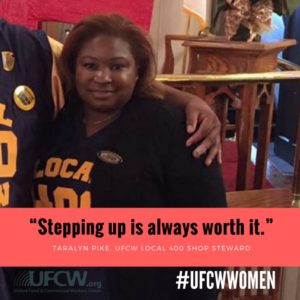 One of the many ways women of the UFCW have found a voice and an opportunity to lead is by becoming a steward. Taralyn Pike, a UFCW Local 400 member who works at Giant, made the decision to become a steward approximately five months ago. After five years at Giant, she'd started to notice "a great deal of unhappiness" at her store. Rather than shrug it off, Taralyn decided she would do something about it. On International Women's Day, we shared Taralyn's story on ufcw.org to spread her positive message throughout our hard-working union family.
Staff at the UFCW International also wore red to commemorate the day, standing in solidarity with women across the country. They also joined other labor unions and progressive groups at the Department of Labor for a rally to support women workers.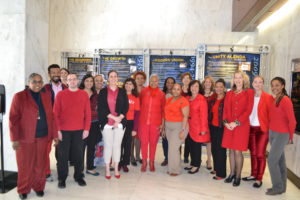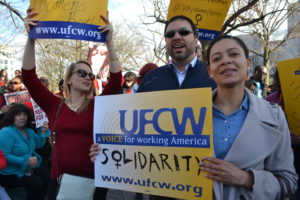 UFCW Locals were also very involved in celebrating the day, including members of UFCW Local 1500, who visited female members at their workplaces to show their appreciation for all they do. Check out a quick video of the action here.