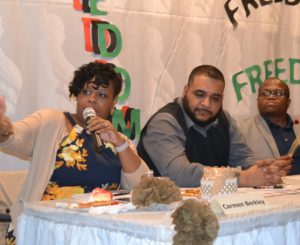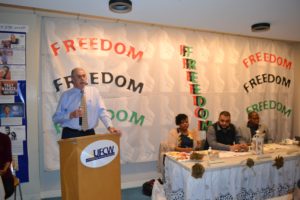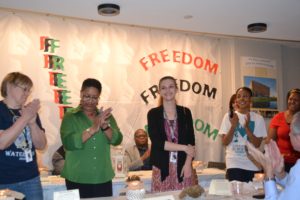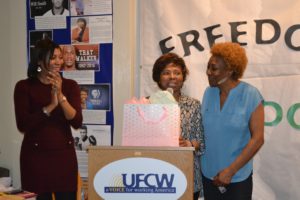 On Feb. 24, the UFCW International hosted a Black History Month lunch and panel discussion around the theme of "freedom."
UFCW International President Marc Perrone and International Vice President and Director of Civil Rights and Community Action Robin Williams opened the program, and singer Lee Anderson led the participants with an emotional version of "Lift Every Voice and Sing."
Panelists included Carmen Berkley, director of Civil, Human and Women's Rights at the AFL-CIO; Fareed Michelen, special assistant to the secretary-treasurer at the New York State AFL-CIO; and Jamal Watkins, national outreach director at the AFL-CIO.
Panelists talked about the theme of "freedom" in relation to the current political climate.
"What does it mean to be free?" said Berkeley. "When you can't be yourself, you can't be free."
"We are born free, but we are taught oppression every day," said Michelen.
"If we allow oppression with the left hand, it leads to the right hand," Michelen continued. "It's a cancer."
Watkins talked about the power of the ballot in terms of freedom. "Political power in this country equals freedom," he said.