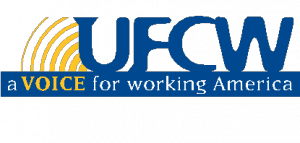 Last week, UFCW International President Marc Perrone responded to Andrew Puzder's decision to withdraw his nomination to be Secretary of Labor, and President Trump's selection of Alexander Acosta as his next choice for the position.
On Feb. 15, the UFCW issued a statement regarding Andrew Puzder. The statement was picked up by The Washington Post and The Guardian.
"Given recent reports that have come to light, it is clear that Mr. Puzder's values were not the values of hard-working families. His withdrawal proves that the American people still have a voice and the power to shape our government.
 "Now, the question is who comes next?
"Whomever the nominee for labor secretary is, they must respect the rights of all hard-working men and women. They must realize that their job is not to protect the interests of irresponsible corporations, but to protect the rights of all workers, including our members, who deserve and have earned a better life."
On Feb. 16, the UFCW issued the following statement regarding Alexander Acosta:
"If confirmed as Secretary of Labor, Mr. Acosta's top priority will be protecting the rights of all men and women. Hard-working families need and deserve a labor secretary who will push for and implement policies that will turn the tide against declining wages and rising income inequality.
"It's critical for the person running the Department of Labor to be willing and able to be a champion for all workers, including our members, who deserve and have earned a better life. In the coming days and weeks, we will be reviewing Mr. Acosta's positions and past statements to see how they've impacted UFCW members, their families and all hard-working men and women."