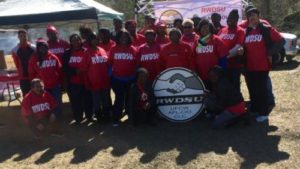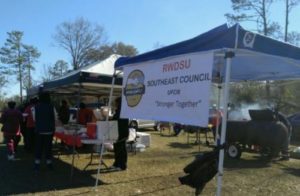 On Jan. 29, the RWDSU/UFCW Southeast Council sponsored a barbecue to feed almost 100 members and their families in Albany, Ga., who were affected or displaced by storms in the area. The RWDSU/UFCW members work at the Equity poultry plant. The barbecue was also open to first responders who are helping to rebuild the community.
"RWDSU families have been without power for basically the whole year so far, and some have even lost their homes and are living in civic centers, churches, or hotels temporarily," said Southeast Council President Edgar Fields. "We wanted to show the community and RWDSU members that we are all in this together."
Southeast Council members volunteered to cook at the barbecue, and delivered meals to affected members. The meals – including ribs and chicken – consisted of genuine home-cooked and grilled food.
"We like real food down here, and we wanted to do what we could to help," Fields said.