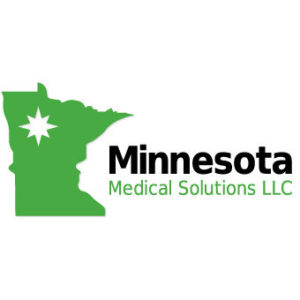 On Jan. 12, members of UFCW Local 1189 who work at Minnesota Medical Solutions ratified a new three-year contract. Minnesota Medical Solutions has a cannabis production facility in Otsego, Minn., and dispensaries located in Minneapolis, Bloomington, Rochester, and Moorhead.
"We were really pleased to be able to recommend this offer to our members," said Jennifer Christensen, president of UFCW Local 1189. "It is a fair settlement that will ensure that the company is able to recruit and retain exceptional workers.  This is important not just for our members, but for the medical cannabis patients in Minnesota."
"What is really important is the employer's commitment to full-time, living wage union jobs," Christensen added.  "Part-time jobs do exist, but as business expands and hours become available, those jobs are transformed into full-time.  Minnesota Medical Solutions is leading the way nationally, and it shows in the quality of products and services that our members provide for the people of Minnesota."
The new contract includes annual wage increases for all employees, progression increases, additional pay for new lead positions, premiums when training new employees, and an expansion of the current wage scale to provide greater opportunities for workers to enter the industry.
The employer agreed to pay the increase in the cost of health insurance and will continue to pay the full premium through 2017. Other positive changes in the contract include a move to PTO, holiday increases, mileage and travel time reimbursements, and the inclusion of an additional position in the bargaining unit.
Union Steward Nathan Noel expressed the sentiments of the workers, stating, "We are proud and appreciate being able to provide exceptional medical cannabis to our patients in Minnesota."