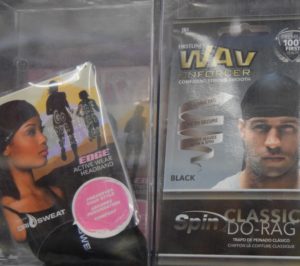 On Dec. 20, Making Change at Walmart (MCAW) launched a television ad in the Suffolk, Va., media market to highlight Walmart's hurtful practice of locking up African American hair products at three stores in Virginia. The ad also asks viewers to call Suffolk Mayor Linda Johnson and tell her to demand that Walmart stop this practice. In addition, petitions sponsored by MCAW, as well as by the AFL-CIO and ColorofChange.org, have received over 20,000 signatures (and counting).
At a Dec. 7 press conference, MCAW Campaign Director Randy Parraz said, "Even one Walmart store doing this is too many! African American shoppers in Suffolk should not be forced to have a different shopping experience. Respectfully, we are urging the community and Mayor Johnson to help us change Walmart for the better."
Also on Dec. 7, MCAW organizers Anahi Tapia and Tiffany Beroid spoke in front of the Suffolk City Council to let the mayor and council members know how the Suffolk community is responding to Walmart's security method.
You can view the ad here. If you would like to sign MCAW's petition, visit https://actionnetwork.org/petitions/tell-walmart-to-stop-this-discriminatory-practice.