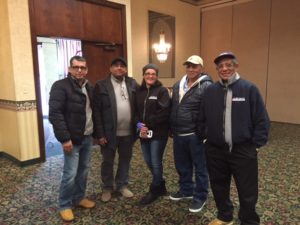 Last November, about 700 Cargill workers in Hazleton, Pa., ratified a new contract. The workers are members of UFCW Local 1776 and produce beef products for sale at supermarkets.
The new five-year contract includes wage increases, a greater investment in personal protective equipment, and language to prevent discrimination based on nationality and sexual orientation. The membership at this meat processing facility is quite diverse, and UFCW Local 1776 was proud to provide interpreters throughout negotiations.
"For our 700 members that work at the Cargill Hazleton plant, this new five-year agreement will provide fair wage increases each year and quality, affordable healthcare for them and their families at a time when the future may seem uncertain for many workers," said UFCW Local 1776 President Wendell W. Young, IV.