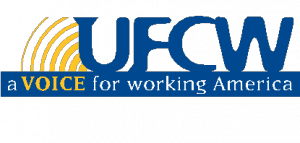 On Dec. 7, UFCW International President Marc Perrone issued a statement in response to the announcement of Amazon Go, a store concept in Seattle which utilizes technology that eliminates the need for cashiers.
"Amazon believes that America's hard-working men and women are irrelevant to customers – they couldn't be more wrong. The amazing people who work inside grocery stores are more than neighbors and friends, they provide an invaluable and vital service. 
"Those who work in our local grocery stores do a lot more than just ring people up at the register. They are professionals who advise customers about the right cut of meat, help them find the products they need, create expertly prepared meals and most importantly, can be trusted to ensure that everything bought in their stores is safe to consume.
"Amazon is masking its blind greed as progress. This is not about improving customer experience: It is about destroying good jobs, with no regard to the families and communities impacted. This is not the America that hard-working families want and deserve."