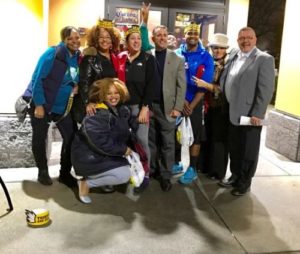 On Nov. 29, 70 certified nursing assistant workers at HCR ManorCare Health Services in Allentown, Pa., voted overwhelmingly to join the RWDSU. Workers demanded a union because they wanted the dignity and respect that comes with being a union member.
"We were fed up and decided that we needed representation, a voice on the job and job security," said Certified Nursing Assistant Ruth Santamaria.
The HCR ManorCare Allentown employees reached out to the RWDSU and enthusiastically began organizing. Employees said they were tired of working 15 months without wage increases, annual wage increases as low as 3 cents a year, short staffing, extremely high and unaffordable health care benefits, intimidation and harassment by supervisors, and favoritism that made work an ordeal. The workers were determined to unionize, even in the face of a vicious anti-union campaign by management.
"They were bombarded by daily letters, captive audience meetings, threats of strikes and threats of closure of the nursing home throughout the campaign by numerous company representatives. But workers remained united and strong throughout the campaign," said RWDSU Organizer Bruce Beal.