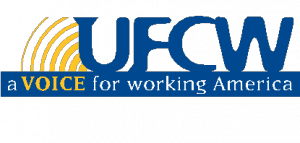 On Nov. 24, UFCW International President Marc Perrone published an op-ed in The Hill that celebrates the role UFCW members and all union members play during Thanksgiving, and calls on political and business leaders to uphold workers' rights.
The following are key excerpts from the op-ed:
"After a bitter election season that divided our country, the men and women of the United Food and Commercial Workers union are proud of the role we play during the one holiday that brings America together: Thanksgiving.
"As America's retail worker union, our members produce and process many of the items you'll see on your Thanksgiving table, including turkeys, stuffing, bread, desserts, and drinks. They work in grocery stores, preparing dinners for families across the country, and in retail stores, selling holiday sweaters and gifts for everyone on your list. It's fair to say that our members make the holidays happen, and we are extremely proud of that.
"Through hard work and dedication, our 1.3 million members help millions of Americans celebrate the special moments in their lives. Our members are also able to earn a better life for their families with the help of valuable contracts that honor their hard work and dedication. By being part of a union family and standing together, our members earn better wages, benefits and schedules. Their training and devotion offer real value to employers and the customers they serve. And when they work on holidays, like Thanksgiving, it is not under threat or duress, but with the realization that such sacrifice deserves something extra, like holiday pay.
"Sadly, there are those in the political world and corporate America who may see the right to earn a better life, or to spend time with family even on one of our most sacred holidays, as a threat to their businesses. Truth be told, such thinking is a symptom of what is so fundamentally wrong and unfair in America's economy."