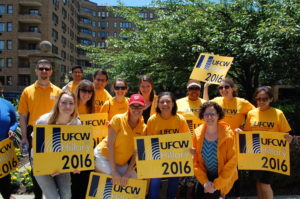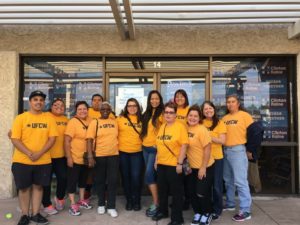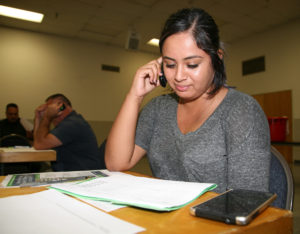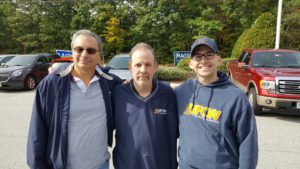 UFCW members worked on elections in 22 states, contacted more than 400,000 voters, and helped to ensure some election outcomes across the country that were good for hard-working UFCW members and their families. Here are a few of our Election Day wins:
 We quadrupled the number of women of color in the Senate – electing Kamala Harris of California; Tammy Duckworth of Illinois; and Catherine Cortez-Masto of Nevada.
We elected the first Indian-American woman to Congress. Pramila Jayapal will represent Washington's 7th Congressional District.
We passed ballot measures in Arizona and Washington that will raise the minimum wage and provide every worker with paid sick leave.
We raised the minimum wage in Colorado and Maine.
We expanded access to medical marijuana in Florida, Arkansas, Montana and North Dakota, and legalized recreational marijuana in Massachusetts, Nevada, California and Maine.
We defeated Sheriff Joe Arpaio in Arizona.
We took control of the New Mexico House of Representatives and flipped both Nevada state legislative chambers.
And last, but not least, our very own Brigid Kelly was elected to the Ohio State Legislature.