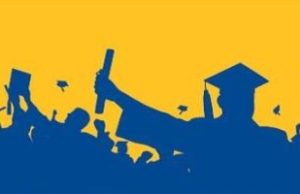 Every year, the UFCW Scholarship Program offers scholarships to UFCW members (or their immediate family members) who want to further their education and who also demonstrate a commitment to their communities and UFCW values.  Since 1958, the fund has distributed more than $2 million in scholarships.
Past winners have gone on to make significant contributions to society and to the UFCW – entering a range of fields, including public service, medicine, law, business and teaching.  Many have returned to the UFCW as staffers, organizers, and community activists who contribute to our mission.
Here are this year's winners:
Region 1:
Local 152 – Ana Grace Fangayen
Ana is now attending New York University in New York City and is studying film and television.
Region 2:
Local 23 – Katrina Good
Katrina is now attending Lock Haven University in Pennsylvania for a major in therapeutic recreation, with a minor in psychology.
Region 4:
Local 880 – Jocelyn Bernstein
Jocelyn is now attending the University of Rochester in New York.
Region 5:
Local 2008 – Hannah McDonald
Hannah is now attending Harding University in Arkansas for a nursing degree because she's always liked helping and caring for others, and has always wanted to save a life.
Region 6:
Local 655 – Douglas Fritz
Douglas is attending Saint Louis University in St. Louis and studying biology, pre-med.
Region 7:
Local 7R – Karen Emanuelson
Karen currently attends the Keller Williams School for Real Estate in Colorado.  After she finishes her exams, she plans to study possibly German or history at Pikes Peak Community College or the University of Colorado, Colorado Springs.
Region 8:
Local 99 – Tamana Hussaini
Tamana is now attending Mount Holyoke College in Massachusetts for a pre-med. degree, because it's a great field that combines science and working with others.
UFCW Canada:
Local 1288P – Sarah Gowlett
Sarah is now attending University of New Brunswick St. John in Canada for a Bachelor of Business Administration because she's always liked organization and numbers.