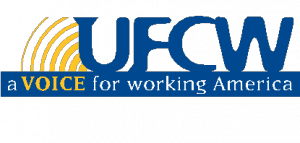 On July 18, the UFCW published an open letter in The New York Times calling for a national summit on justice in America.
The letter, which was submitted before the deaths of three police officers in Baton Rouge on Sunday morning, pleads with our nation's elected officials, civil rights leaders, police and justice officials to jointly address the division and violence we are witnessing. It also asks our nation's broadcast and cable networks to air this discussion in prime time to help unite the country.
"Even before yesterday's horrific killings, our hope was that this open letter would encourage Americans to come together and face what divides us," said UFCW International President Marc Perrone. "For the sake of all our children, we must believe in a better America. We cannot continue to allow hate to determine who we are and who we can be."
Excerpts from the letter are below:
"As a diverse union family with over 1.3 million members, such a national summit would give our members and all Americans the chance to hear directly from our national and state elected leaders, civil rights officials, Black Lives Matter movement leaders, local and state police officials, as well as representatives from labor, media, and corporate America.
"It would provide an opportunity to listen to difficult truths, to hear the sincerity of fears and concerns so many feel, and to understand the changes that we must make.
"To help focus our nation's awareness, we believe that all our nation's major cable and broadcast channels should all agree to televise this national summit in prime time. By simulcasting this summit across all major networks, the call for change would echo across this nation like never before."
The full letter is available here.