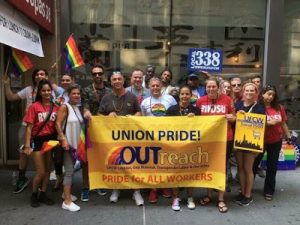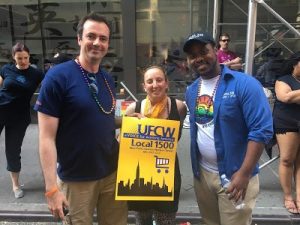 On June 26, OUTreach members from UFCW Locals 338, 342, 888, 1108 and 1500 and RWDSU marched in the New York City Pride Parade.
"It's great to see so many UFCW members marching today," said UFCW Local 1500 Union Representative and UFCW OUTreach Region 1 Coordinator John Woods. "Seeing the support from our community and our brothers and sisters throughout the labor movement is especially moving after the Orlando attacks a few weeks ago. This day is about our diverse community coming together to celebrate, inspire, and commemorate the freedom we all have to live our lives openly and proud."
For more information about future OUTreach events or to join UFCW OUTreach, visit http://ufcwoutreach.org/.