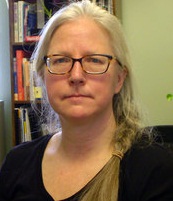 On June 29, the Executive Board of UFCW Local 1189 made history by electing Jennifer Christensen as president of Local 1189. She is the first woman to serve as president of Local 1189 and will serve out the remainder of retired President Seaquist's term.
Other officers elected by the Executive Board were Jim Gleb, secretary treasurer, and Jeanine Owusu, recording secretary.  Abraham Wangnoo, Local 1189's director of organizing, administered the oath of office to the new officers, including Scottie Rotter, the newest vice president who was elected at the board's May meeting.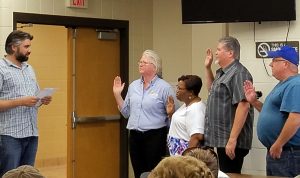 Newly elected President Christensen spoke to a room filled to capacity in the Duluth Labor Temple.
"I would like to thank you – the members, for allowing me to work for you – this is the best job in the world," she said. "I am honored and humbled by the women who blazed the trails before me and beside me – and for the men who opened doors and showed that there are no glass ceilings in this union."