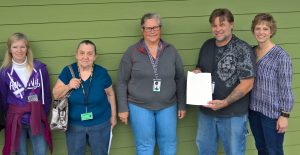 On June 9, history was made as the hard-working women and men at Perma, a cannabis producer-processer in Tacoma, Wash., unanimously approved the first union contract for a recreational cannabis business in Washington state. The workers at Perma are members of UFCW Local 367.
"My grandfathers would be so proud of us for organizing," said Janie Wallace, a processor at Perma.
The three-year contract raises wages, and includes health insurance, an employer paid defined benefit pension plan, six paid holidays, paid vacation and sick leave, and a seniority and grievance procedure.