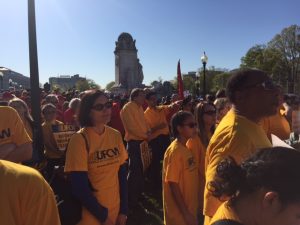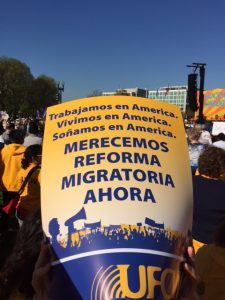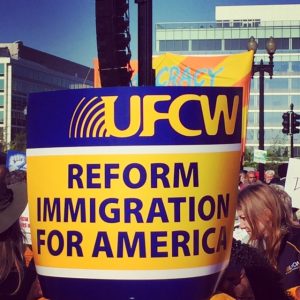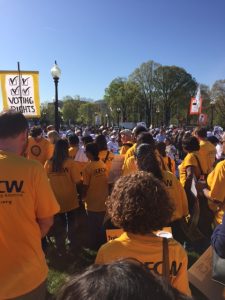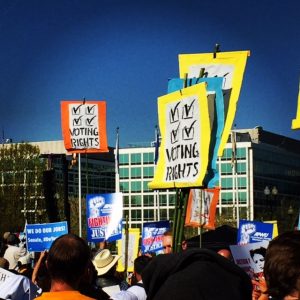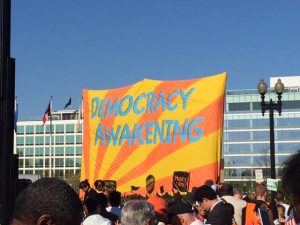 In the midst of an ongoing legal battle that has suspended President Obama's executive actions on immigration, the UFCW joined labor leaders and immigrant families as they gathered at the steps of the U.S. Supreme Court yesterday to demand the implementation of the president's immigration programs. The deferred action programs, known as DAPA (Deferred Action for Parents of Americans and Lawful Permanent Residents) and expanded DACA (Deferred Action for Childhood Arrivals), would have provided immigration relief for over five million aspiring Americans. Unfortunately, the implementation of this program has been held up in the courts by an anti-immigrant lawsuit that has made its way to the Supreme Court.
Under strong pressure from the UFCW, the Obama Administration gave hard-working men and women the ability to apply for legal work status and some piece of mind. While these programs are temporary and not a substitute for comprehensive immigration reform, the UFCW knows that they are necessary and long overdue for our members.
Yesterday's rally at the Supreme Court sent a strong message that the UFCW will continue pushing forward with our efforts to build worker power for immigrants and ensure that when the legal ruling on DAPA and expanded DACA are rendered, UFCW members are first in line when the application process begins.