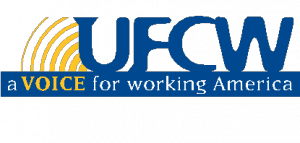 Last week, the UFCW issued the following statement in response to Albertsons' approved purchase of 29 Haggen stores in the Northwest:
"For several months now, the Haggen bankruptcy process has brought a great deal of uncertainty to hard-working UFCW members and their families. With the sale of these 29 stores to Albertsons, we are optimistic that everyone who works within them will finally be able to have the certainty and stability that they deserve.
"With the approval of this sale, Haggen will assume, assign, and transfer relevant labor agreements to Albertsons. This means that every UFCW member who works within these 29 Haggen stores will keep their job, seniority status, wages, earned sick leave, vacation days, paid time off and personal holidays.
"The success of these stores relies upon the talent and pride of UFCW members. We are absolutely committed to partnering with Albertsons to provide all of these communities with better jobs and the best grocery store experience possible.
"The entire UFCW union family remains dedicated to helping members and their families live better lives. We will continue to fight every single day for higher wages, affordable benefits and retirement security because hard-working families everywhere deserve an economy that rewards their work."