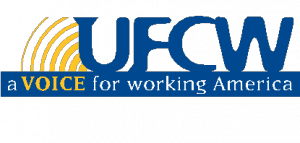 Last week, the UFCW issued the following statement in response to the U.S. Department of Labor's issuance of the final persuader rule, which will allow workers to more clearly see if their employer is spending thousands on outside groups to influence whether or not they join a union.
By ensuring that all employers disclose who they hire to influence union organizing efforts, the final persuader rule will help Americans make a more informed decision when it comes to their right to join together and negotiate better wages and benefits inside their workplaces.
There are numerous instances of third parties being hired to discourage employees who are considering becoming a part of a union. And it's not always clear to workers that these efforts to scare them away from negotiating a better life are being directed by outside groups. 
"The fact that any employer can quietly hire a law firm or a consultant to intimidate workers who only want to improve their workplaces and their lives just shows how stacked the deck has become in favor of corporations," said Marc Perrone, International President of the UFCW.
Unions provide hard-working families with a path to a better life by providing them with the higher wages and stronger benefits that they have earned and deserve. This long awaited rule will make that path a little bit easier for people to find. We applaud the Obama Administration for moving this common sense piece of reform and our workplaces forward.