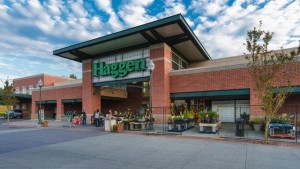 On March 21, the UFCW released the following statement in response to Albertsons proposed purchase of 29 Haggen stores in the Northwest.
"Throughout every single day of this difficult bankruptcy process, UFCW members have displayed complete commitment to their jobs, their coworkers, their customers and our union family. UFCW members are truly the heart of these stores and they are the key to making them successful. With that in mind, we welcome the proposed sale of 29 Haggen stores in the Northwest to Albertsons because it rightfully ensures that our hardworking members will keep their jobs and continue to serve their communities and customers with pride.
"Haggen has filed a motion in the United States Bankruptcy Court for the District of Delaware seeking court approval of the overall transaction and an asset purchase agreement ("APA") between Haggen and Albertsons. The motion is currently scheduled to be heard on March 29th in Wilmington, Delaware.
"The APA filed with the bankruptcy court provides that effective upon the closing date of the sale, Haggen will assume, assign, and transfer relevant labor agreements to Albertson's. As part of the transfer of labor agreements to Albertsons, Albertson' will make the pension contributions required by the agreements.
"The APA also provides that Albertsons will extend offers of employment to all UFCW members within these stores and assume their seniority status, wages, earned sick leave, vacation days, paid time off and personal holidays.
"We will continue to closely monitor the sales process and seek to ensure that any concerns impacting UFCW members are addressed. We look forward to partnering with Albertsons so that these stores can provide their communities with both good jobs and a great grocery store experience."