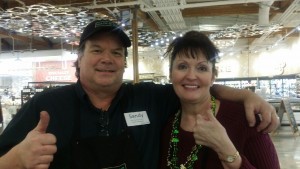 Nearly 150 brothers and sisters at Main & Vine in Gig Harbor, Washington, were granted recognition to be represented by Local 367.
Main & Vine is a new store concept from Kroger that focuses on fresh local produce and high quality prepared foods. The Gig Harbor Main & Vine is the first shop that Kroger has opened under this new brand.
Their contract vote was held on March 17, and passed by an overwhelming majority.
Becoming a part of UFCW Local 367 was exciting to everyone who works at Main & Vine because it meant an instant improvement in both wages and benefits. As Kroger opens more Main & Vine stores throughout the country, this effort by Local 367 will help to reinforce the message that being a part of the UFCW union family really does lead to a better life.