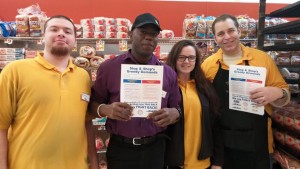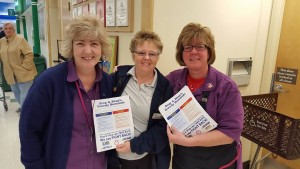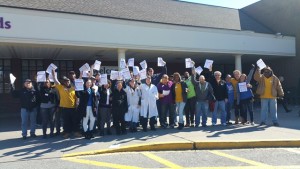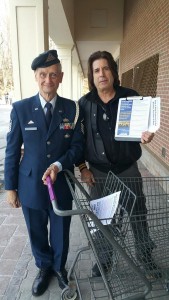 In an unprecedented display of solidarity, 35,000 Stop & Shop workers in New England, represented by five UFCW locals, have come together to strengthen their position at the bargaining table. Bargaining committees from UFCW Locals 328, 371, 919, 1445 and 1459 have stayed at the table for two months fighting for a fair deal.
As the current contract expired over the weekend, local unions held joint actions to educate customers on the ongoing contract fight. Customers are standing with store workers, signing petitions and calling on the company to do what's right.
"We're standing up because we want to see Stop & Shop invest in the communities it serves and the people who make these stores succeed," said Jacquie Watson, a member of Local 328's bargaining committee.
Company proposals threaten to cut benefits, offer inadequate wages, and dramatically reduces wages and benefits for future hires.
"Stop & Shop is trying to make new and future workers second class citizens in our stores," said Taunette Greene, a member of Local 1459's bargaining committee. "I don't want to see the company divide workers against each other. I've been very proud to work for Stop & Shop for 44 years, and I want new workers in my store to have that same opportunity."
Stop & Shop workers are continuing to work without a contract to give the company time to put forward a fair proposal. To show your support for a fair deal at Stop & Shop, call the company's service line at 1-800-767-7772.