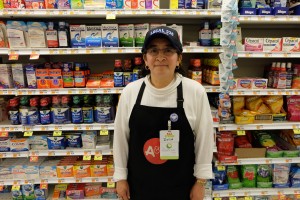 UFCW/RWDSU local unions released the following statement following the multi-day auction to sell A&P stores that have not yet been purchased.
"We are committed to working and partnering with all responsible new store owners to ensure that our hard-working members can continue to provide for their families and give customers the great service that they expect.
"We are seeking meetings with new store owners to discuss the hiring of UFCW/RWDSU members who currently work within sold stores and have started negotiating agreements with some of these parties to secure the strong benefits and wages that our members have rightly earned through their hard work and commitment.
"As a union family, we stand together and support one another through tough times like this.
"We will continue our commitment to help our members move forward into better jobs and lives."
The UFCW and RWDSU have also launched a member resource website to provide members who work at A&P with quick access to helpful resources and programs.