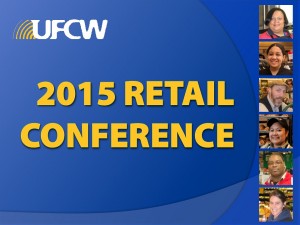 Save the Date – the UFCW Fall Retail Conference will take place on Monday, October 19 – Wednesday, October 21 at the Hilton Atlanta, located at 255 Courtland St NE, Atlanta, GA 30303.
There will be a one day pre-meeting on October 19 for Trustees, Retail Stores Division participants, and Local Union Communicators. The Retail Conference will begin on Monday evening and continue through Wednesday, October 21. It will feature plenary presentations, workshops, regional and company breakouts. An Organizing Directors meeting will then be held on Thursday, October 22.
Stay tuned for further details and registration information.