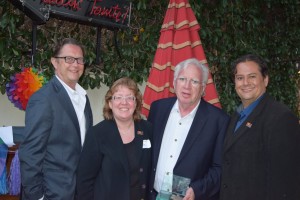 UFCW OUTreach members traveled to Los Angeles for their executive board meeting and to join UFCW Local 770 to participate in Los Angeles Pride this past weekend. UFCW OUTreach presented the first "Bill Olwell, Champion of Equality Award" to former UFCW International President Joe Hansen. Bill Olwell was the first openly gay UFCW Executive Vice President and was a champion for gay rights and gay workers.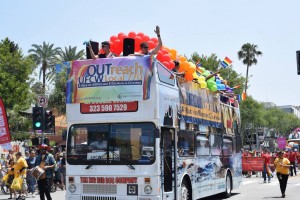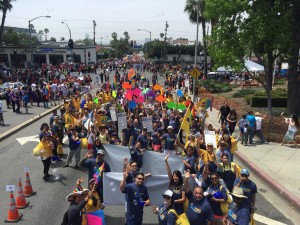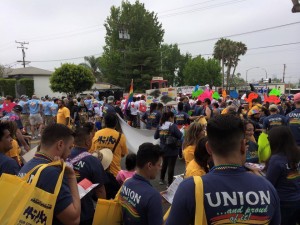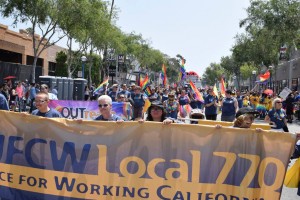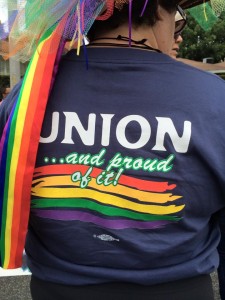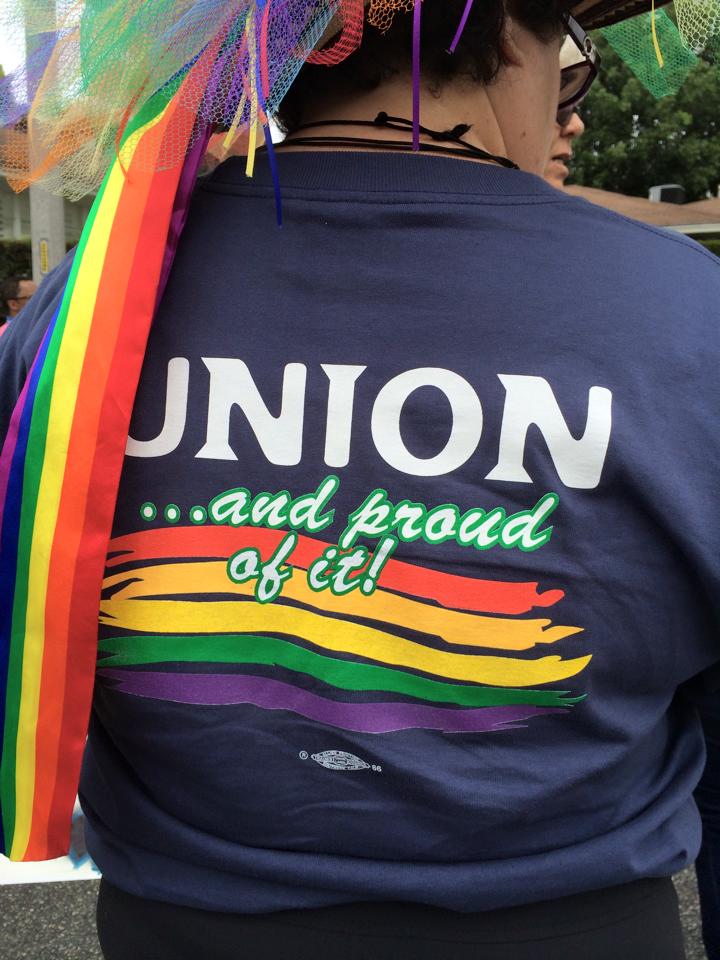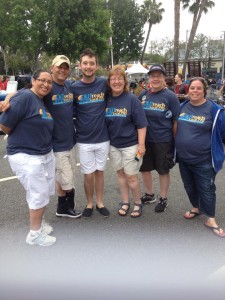 This year, the upcoming decision by the Supreme Court on the constitutionality of gay marriage was one of the most prominent issues at Pride, along with the Boy Scouts' ban on gay troop leaders, and transgender rights. UFCW Local 770 and OUTreach members used the Pride parade as opportunity to also demonstrate their union pride, and to bring attention to current organizing campaigns, and to call on all companies to do better by their workers.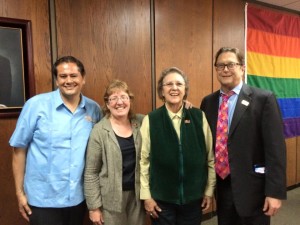 At the UFCW OUTreach executive board meeting, guest speaker former California State Assembly Member and civil rights and LGBTQ activist Jackie Goldberg spoke about her personal and professional history of advocating for LGBTQ rights – first as a teacher in Compton, Calif., all the way to her election to the state assembly as an openly gay woman. In addition, board members heard from a panel of Latina transgender women and allies. Bamby Salcedo, the founder and President of The Trans-Latin@ Coalition, and her colleagues including Bea Fonseca, and Jorge Gutierrez lead the panel. During the session, they presented on their work in the trans and Latino communities, and talked about some of their recent actions and protests that called to end the violence against transgender people. Following the presentation, OUTreach and the panel discussed new strategies and methods to work together to fight for the rights of transgender workers and how to work together to support the transgender community.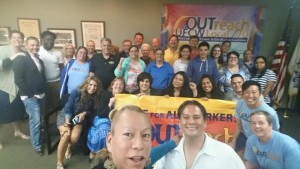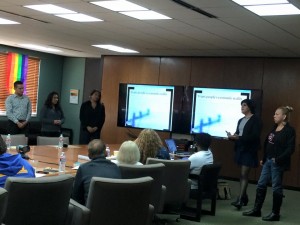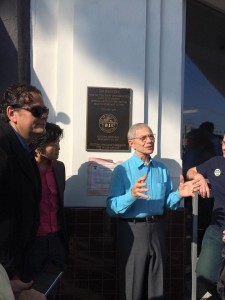 OUTreach members also visited the iconic Black Cat Tavern, a historical landmark designated in 2008 as the site for the first documented LGBTQ civil rights demonstration in the nation. On New Year's Eve 1967, a dozen undercover vice officers raided the original Black Cat and its gay patrons. During the raid, patrons were beaten, assaulted, and arrested on "lewd conduct" charges. The raid and the arrests that accompanied it inspired the first legal argument that gay people were entitled to equal protection under the law. LGBTQ people's actions in the weeks following the raid are significant because it was the first time that LGBTQ people in the United States organized a protest against police persecution. At the Black Cat Tavern, UFCW OUTreach members met with Alexei Romanoff, an LGBTQ activist who participated in the 1967 protests. He told his personal story about New Year's Eve raid and the civil rights battle that took place in the courts and on the streets.