Winners Honored for Achievement and Union Values
Union Plus recently awarded $150,000 in scholarships to 106 students representing 36 unions, including six winners representing the United Food and Commercial Workers, in the 2015 Union Plus Scholarship Program. In this 24th year of the program, more than 5,000 applications were received from union members, their spouses and their dependent children in all 50 states, Puerto Rico and the U.S. Virgin Islands. This year's UFCW winners are:
Paul Alves of Chicago. Paul, whose mother, Nancy Alves, is a member of UFCW Local 881, has been awarded a $500 scholarship.
Sean LeVine of Coupeville, Wash. Sean, who is a member of UFCW Local 21, has been awarded a $500 scholarship.
Brianna Robords of Bath, N.Y. Briana, who is a member of UFCW Local One, has been awarded a $500 scholarship.
Julia Rolniak of Steger, Ill. Julia, whose mother, Maria Rolniak, is a member of UFCW Local 881, has been awarded a $1,000 scholarship.
Zachary Tumbleson of Fredericktown, Ohio. Zachary, who is a member of UFCW Local 1059, has been awarded a $4,000 scholarship.
Gladys Valdovinos Cancino of Santa Paula, Calif. Gladys, who is a member of UFCW Local 770, has been awarded a $1,000 scholarship.
"The burden of student debt will be felt for decades to come," Leslie Tolf, president of Union Privilege, the organization that provides Union Plus benefits for union families and manages the scholarship program, said. "Our scholarship winners understand this nightmare and have an uncanny ability to budget, hold down jobs and internships, and continue to excel in their studies. They are informed consumers, which is increasingly important in today's world."
Meet the 2015 UFCW Honorees
Paul Alves
Paul is a 2015 high school graduate who plans to study computer science at the University of Chicago and pursue a career in information technology. An Illinois State Scholar, Paul was the 2014 Lane Tech Computer Science Fair overall winner and maintained a straight-A average and perfect attendance record his final three years in high school. He was involved in many activities throughout his high school career, serving as a Chicago election judge, a STARS mentor, a Neighborspace gardener and a Senior Vietnam Veterans Assistance volunteer. Paul said the benefits his mother enjoys as a union member gave her peace of mind and security as she raised him as a single parent. "Hopefully a prestigious university will be the stepping stone for my mother to retire and for me to start a new life on the road to a prosperous future," he said.
Sean LeVine
Sean, a paramedic with Whidbey General Hospital EMS, received his associate of applied science in emergency and health services from Tacoma Community College in 2013. He plans to pursue a Bachelor of Science in nursing, followed by a master's degree in nurse anesthesia. Sean has been a full-time paramedic since 2001 and also has worked as a firefighter with Camano Island Fire and Rescue. In 2005 he earned the Recruit of the Year and Captain's Company awards from the Island County Fire Academy. Sean, who coaches youth soccer and Little League, is one of four members of his family (including his wife) who will be attending college within a few years of each other, and he recognizes the need to keep expenses at a minimum. Sean said he believes the middle class can thrive by "pursuing their dreams through seeking higher education, finding unique ways to pay for it, and by advocating for changes in tuition costs and coverage." He said that where he is in terms of pay, hours, benefits and roles, as well as the lifestyle he enjoys, is a direct result of being a union member.
Brianna Robords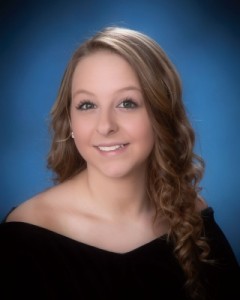 Brianna is a 2015 high school graduate who plans to study environmental science and aspires to teach or do scientific research. Brianna is a National Honor Society member and earned an Academic Honors award in 2014. She was a member of her school's cheerleading team and won a Livingston County Athletic Association All-Star award in 2014. Brianna was class representative of her school's French club and worked with local youth cheerleading teams, as well as at a camp for disabled children. She said she is determined to minimize her student-loan debt, using credit from accelerated college education classes taken in high school and continuing her current job as a cashier at a local market while in college. Briana's parents also are union members (father, Charles Robords, and mother, Lauren Robords, CSEA/AFSCME Local 851). "The union has helped my family tremendously throughout the years, either directly or indirectly," Briana said, "and I feel confident that my union also will support me and my fellow employees."
Julia Rolniak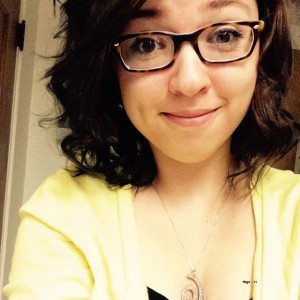 Julia is a law and society major at Purdue University with an expected graduation date of May 2017. She plans to continue on to law school and aspires to work for a law firm. Julia is a mentor for freshman students through Purdue's Office of Diversity and Inclusion, as well as a mentor for the honors college. She is a Purdue Emerging Leaders Scholar and a Dammon Dean's Scholar. Julia also is a member of the Pre-Law Society and is active in Diversity and Retention Initiatives through Volunteering, Education and Networking (D.R.I.V.E.N.). She works two jobs, as a concessions/catering supervisor and a research assistant for one of Purdue's history professors, in an effort to keep her college debt low. There are many union members in her extended family, and Julia said being a union member runs in her blood. "I have grown up with unions being the backbone of my family," she said.
Zachary Tumbleson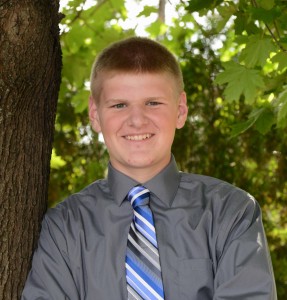 A 2015 high school graduate, Zachary plans to study electrical engineering and is considering the pursuit of a master's degree. He works as a courtesy clerk at a grocery store and has used his earnings to save for college expenses. Zachary, who graduated first in his class, was a member of his high school's varsity football team, for which he was named a scholar athlete; he also serves as assistant coach for a youth football team. He was named Outstanding Honors Chemistry and Honors English student, was a National Honor Society member, represented his school at Buckeye Boys State, and participated in Bible Bowl, a quiz competition. Zachary, whose grandfather also was in a union, said being a union member brings assurance, solidarity and fairness. "In the union, we are all treated fairly, and no one group or employee is promoted simply because of favoritism," he said. "The union is good for those of us who work faithfully, but it also does not fail to discipline those members that do the opposite."
Gladys Valdovinos Cancino
Gladys is a sociology major at California State University, Channel Islands, in Camarillo, Calif., with an expected graduation date of May 2016. She plans to become a teacher and aspires eventually to be a social worker or school counselor. A 2011 high school graduate, Gladys has worked as a courtesy clerk at a grocery store since 2010. She earned an Associate of Science with honors in sociology and natural sciences from Ventura College in 2014. While at Ventura, she was involved with M.E.Ch.A., serving as secretary her final semester. She enjoys modeling and acting and has been involved with Diva Tu!, a free bilingual lifestyle magazine, by modeling for fundraising efforts. Gladys has volunteered at the mother and infant unit of a local hospital and with a children's book drive at a local library. In order to reduce her college expenses, she chose to first attend community college and is continuing to live with her parents while at CSU Channel Islands. Gladys, a first-generation college student, is thankful for the support and security her union provides. "I am proud to be a member of Local 770," she said. "It is there to support the interests of its members."
Learn More About the Union Plus Scholarship Program
Union Plus Scholarship awards are granted to students attending a two-year college, four-year college, graduate school or a recognized technical or trade school. Since starting the program in 1991, Union Plus has awarded more than $3.7 million in educational funding to more than 2,500 union members, spouses and dependent children.
Union Plus is committed to helping union members and their families fund their college education. In addition to the scholarships, Union Plus also offers the following benefits to help union families afford higher education:
Discounts of 15 to 60 percent on college and graduate school test preparation courses from The Princeton Review. Discounts are available for classroom, online and private tutoring for the SAT®, ACT®, GMAT®, LSAT®, GRE® and MCAT® as well as college affordability and admissions online courses. Visit UnionPlus.org/CollegePrep or call 1-888-243-7737.
Discounts on textbooks. Union families save 5 percent or more when renting or buying textbooks. New, used and digital textbooks are available. Free shipping is included on orders over $59. Visit UnionPlus.org/Textbooks.
College counseling discounts of 15 percent from Collegewise, the admission division of The Princeton Review. College counselors help high school students find, apply to and attend the right colleges. Visit UnionPlus.org/CollegeCounsel for more information.
Union Plus Student Debt Reducer Grant* helps eligible Union Plus Credit Card, Mortgage and Insurance participants pay down their student loans. Visit org/DebtReducer for more information.
Visit UnionPlus.org/Education for applications and benefit eligibility.
 Union Plus also provides a wide range of money-saving benefits and services for union members and families, including discounts on all-union AT&T wireless service, a credit card and mortgage with unique financial assistance, savings on travel and recreation, and more. To learn more, visit UnionPlus.org.
 # # #
*Certain restrictions, limitations, and qualifications apply to these grants. Additional information and eligibility criteria can be obtained at UnionPlus.org/Education. Grants are only available until all available funds have been awarded.