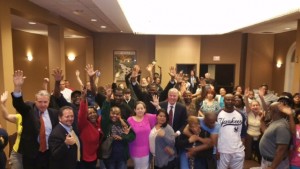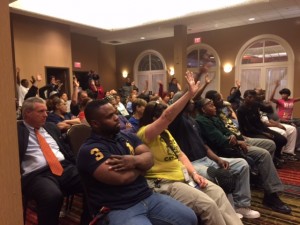 In May, workers at the Aurora Products plant in Orange, Conn. ratified their first union contract just in time to enjoy their very first paid holiday on Memorial Day. The 175 food processing workers first voted to join UFCW Local 371 in October with the goal of achieving job security and wage increases for their families.
By voting unanimously to ratify their contract, workers secured four paid holidays, including Memorial Day, which workers were able to enjoy with their families for the first time without losing wages. Through bargaining, the workers also gained additional personal and sick time, bereavement leave, longer breaks and a wage increase of $1.50 an hour. Their jobs are now secured with a union contract, and the workers have demonstrated that they now have a real voice on the job.
The Aurora Products workers make trail mix, granola, nuts, and dried fruit that can be found at Stop & Shop and other retailers across the country.