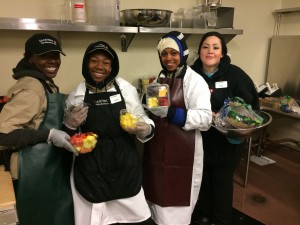 Last week, the City Council in Alameda, Calif., signed a new ordinance requiring companies purchasing large grocery stores to retain workers for at least 90 days if the stores' ownership changes. The ordinance will protect the jobs of grocery workers after a sale or transfer takes place for stores that are more than 15,000 square feet. Alameda is home to a dozen grocery stores, and the new rules would cover five of those. As written, the ordinance covers Alameda's Safeway, Lucky's, and Nob Hill grocery stores. The ordinance is modeled on a 2005 ordinance passed by Los Angeles lawmakers that survived a state Supreme Court challenge and has also been adopted by San Francisco, Santa Monica and Gardena.
UFCW Local 5 provided testimony during hearings in support of the ordinance and stressed the importance of grocery workers not having to live in fear that they are going to immediately lose their jobs if the stores' ownership changes.
"Stores change hands frequently in the grocery industry. This ordinance will give us the opportunity to stay on staff with a new employer and continue to provide the public with the quality service and products they are accustomed to and deserve. And it will give us peace of mind that our jobs are safe following a store ownership change," said Joe McAdams, a Safeway meat cutter and member of UFCW Local 5.